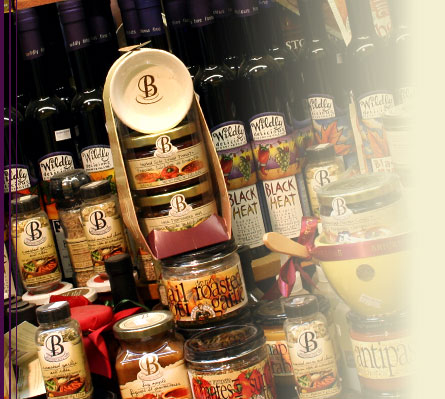 Gourmet Foods

All of our Gourmet Foods are purchased directly from Canadian Manufacturers such as: Wildly Delicious, Brickstone Gourmet Foods, Garlic Box, Gourmet Village. Our Bread Dippers and Dips are all unique. All of our gourmet foods can be purchased and placed in a gift basket. Ask us how we can put together an amazing gourmet gift basket for you today!
We also sell many imported British items such as pickles, puddings, sauces and Cadbury chocolates for all seasons.
Our various cheese suppliers are Empire, Agropur, Arla and Liberte Natural Foods. We ensure that we always carry the best variety of mouth-watering flavours in our cheese case. Many of our gourmet foods are purchased from shows. We try to ensure that we carry all the number one items from each of the companies.
---